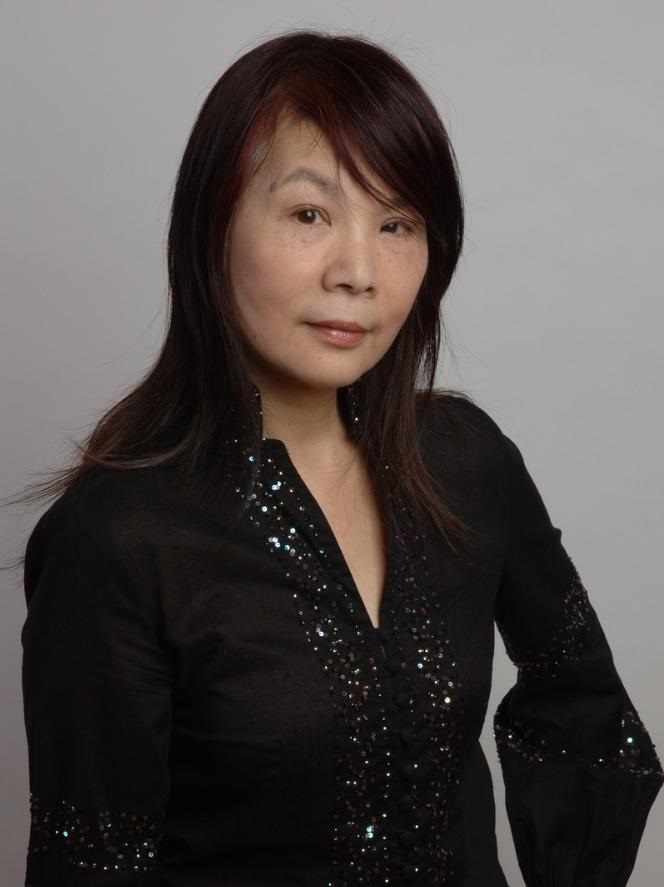 香港著名鋼琴演奏家。茱莉亞音樂學院碩士學位畢業;任 教於香港演藝學院及香港中文大學,同時為香港電台第 四台音樂節目主持。
Famous Hong Kong Pianist Performer. Master of Music, Julliard School of Music.
Now professor at the HK Academy of Performing Arts and HK Chinese University, she is also a host at the RTHK Radio 4 Channel.
卓越的音樂老師及作曲家,香港音樂教育界的傳奇人物 ,早年肆業於北京燕京大學音樂系,畢業於中央音樂學 院。美國肯塔基州南方浸信會神學院碩士、美國德州西 南浸信會神學院音樂藝街博士。任職香港浸會大學系主 任二十年,獲受任為該校校董。
主席評審
李廷強先生
Chairman of Jury Panel
Norman Lee
李先生旅居歐美洲二十餘年,活躍於美國.加拿大,意大利活香港的電台與電視節目中演奏。他亦於美國,加拿大,英國和意大利巡迴演出。

李先生移居加拿大後從師於 Ronald Turini 並獲加拿大西安大略大學授音樂碩士學位。

現居於香港的李廷強先生除了演奏外亦非常至致力於鋼琴教育的研究與音樂教育的培訓,現正在香港中文大學專業進修學院主講一個全新的課程,以科學化之角度探討鋼琴演奏法及教學法,針對因由彈奏鋼琴而引於之勞捐問題。李先生也經常在香港及中國各地主持大師班,包括香港鋼琴教師協會,香港鋼琴音樂協會,香港中文大學、香港浸會大學、廣洲星海音樂學院、北京中央音樂學院、瀋陽音樂學院。李先生現在任教於香港浸會大學,香港中文大學鋼琴系。李先生是施坦威藝術家。
Born in Hong Kong, Norman graduated from The Peabody Conservatory of Music with a Bachelor of music, studied with Professor Robert Weirich and Walter hautzig.
Norman furthered his repertoire by studying with Irina Zaritzkaya in London England, Anatoly Verdernikov in U.S.S.R. and Tatiana Nikoleava in Mozertum, Salzburg. Jerome Lowenthal at the Music Academy of the West.
Mr. Lee received his Master degree of Music from The University of Western Ontario working under Professor Ronald Turini. Norman had conducted master classes and lectures in Universities and Conservatories across Hong Kong, China and Canada on the topic of piano injuries and movement retraining. Mr. Lee is a regular columnist in the leading piano magazine "Piano Artistry" in China.
As a recitalist , Mr. Lee's perform regularly in The United States, England, Italy, China ,and Hong Kong .And had collaborated with varies chamber music Ensembles and Orchestras. On the contemporary music front, Norman was the pianist for the premier of Eli Marshall's work with the Macao Orchestra on for piano, voice and orchestra in 2005.
Norman is a dedicated piano teacher and music educator besides his various performing activities. Mr. Lee adjudicated on many Piano Competitions throughout Asia. Mr. Lee currently is on the piano faculty of The Hong Kong Baptist University and The Chinese University of Hong Kong.
Clementine Grimault was born in Angers in France. She started her piano studies at the age of 10 at the Angers Conservatoire, under the direction of Joelle Lemée, a former student of Yvonne Loriod-Messiaen. Aside some Science grades at school with distinction, and a first year Law degree, she completed a full curriculum with Conservatoire diplomas in piano, chamber music, and music theory (solfege). Clementine then moved to London (UK) and graduated with honours in 2014 from the prestigious Guildhall School of Music and Drama.
Inspired by her piano professor – British concert pianist, lecturer and writer Paul Roberts, Clementine particularly developed a keen interest in modern and program music – notably French impressionist and contemporary works. As well as performing solo repertoire, she likes to collaborate with other musicians and artists, in France, UK and Asia. She enjoyed taking part into lecture recitals, and cross disciplinary projects, like Iain Burnside's play "Journeying boys" where she held the dual role of pianist and actress in London. She also gave performances for company special events. Those include some top luxury brands gala dinners; castle festivals and University annual assemblies in France.
Clementine has been fortunate to take part in masterclasses and profit from advice from internationally known piano professors including Bruno Rigutto, Pierre Réach, Charles Owen, Peter Bithell and Ronan O'Hora. Always being very fond of education with a sense of generosity, since a young age at high school Clementine likes to concentrate on sharing her passion by teaching. Since 2006 - in France, the UK and beyond, she gained trust and success from a broad range of students.
Winner of the Audience Award and finalist at the 15th Van Cliburn International Piano Competition, Young Steinway Artist Rachel Cheung was described as "a poet, but also a dramatist" and "the most sophisticated and compelling music-making" (The Dallas Morning News). She won the Fifth Prize at the 2009 Leeds International Piano Competition at age 17. A year later, in 2010, she was a semifinalist at the 16th International Fryderyk Chopin Piano Competition, Warsaw. Other achievements include Second Prize and Schubert Prize at the 28th Alessandro Casagrande International Piano Competition, Italy, 2008, and Georges Leibenson Prize in the 67th Geneva International Piano Competition, 2012. In 2016, Rachel was awarded the special prize at the New York Concert Artists Worldwide Debut Audition.
Rachel has appeared in many prestigious music festivals including the 9th Musical Olympus International Festival, Russia, The International Chopin Festival in Duszniki, Poland, Virtuosos of Planet 2006 in Kiev, Ukraine, The Festival Transeuropéennes in Rouen, France, Miami International Piano Festival, the Golandsky Institute International Piano Festival and the Sun Valley International Piano Festival. She has also performed at the Auditorium du Louvre in Paris, the Steinway Hall in London, the Richmond Hill Centre for Performing Arts in Toronto and the Philharmonie de Paris.
As an active chamber musician, Rachel has worked with world-renowned musicians such as Vladimir Mendelssohn, Dong-Suk Kang, Jan-Erik Gustafasson, Ning Feng, Trey Lee, Latica-Honda Rosenberg, Jens Peter Maintz, Virpi Räisänsen, Jian Wang, and Michel Lethiec, Bruno Canino, the Brentano String Quartet and Quatuor Leonis.
She has collaborated with The National Symphony Orchestra of Ukraine, St. Petersburg Philharmonic Orchestra, Beethoven Orchestra Bonn, Orchestra at Temple Square in Salt Lake City, Jerusalem Symphony Orchestra, the Tapiola Sinfonietta, Hong Kong Sinfonietta, Hong Kong Philharmonic Orchestra with Edo de Waart, the Hallé Orchestra with Sir Mark Elder, the Sydney Symphony with Vladimir Ashkenazy, the NYCA Symphony Orchestra with Eduard Zilberkant, the London Chamber Orchestra with Christopher Warren-Green, and the Fort Worth Symphony Orchestra with Leonard Slatkin and Nicholas McGegan. Most recently, Rachel conducted and played Beethoven fourth piano concerto with the Orchestre de chambre de Paris at the Play-Direct Academy led by Stephen Kovacevich, where she was also awarded the Prix du Jury at the closing concert.
Born and raised in Hong Kong, Rachel graduated with First Class Honours at the Hong Kong Academy for Performing Arts under the tutelage of Prof. Eleanor Wong, and later with Prof. Peter Frankl at the Yale School of Music where she was awarded the Elizabeth Parisot Prize for outstanding pianists.
Her first DVD –' RACHEL CHEUNG – KEYBOARD PRODIGY LIVE IN RECITAL MIAMI INTERNATIONAL PIANO FESTIVAL 2005' was released by VAIMUSIC in June 2007; and her first CD, under the Alpha Omega Sound label of the Chopin Society of Hong Kong, was released in 2009.
Highlights of the upcoming 2018/19 season include a Carnegie Weill Hall debut recital in March, recitals in Mexico, Poland, Italy, the UK, and the US, as well as concerto performances with the Verbier Festival Chamber Orchestra with Gábor Takács-Nagy and the Hong Kong Philharmonic Orchestra with Jaap van Zweden.
年輕女鋼琴家龍綺欣曾贏得意大利伊布拉國際音樂大獎賽及英國倫敦國際音樂大獎賽,早年獲澳門文化局及澳門基金會頒發獎學金,入讀香港演藝學院,師承郭嘉特教授,主修鋼琴演奏、副修古鋼琴、作曲及指揮。龍氏曾多次以獨奏家身份與香港管弦樂團、澳門樂團、澳洲SBS青年樂團、澳門青年交響樂團、澳門青年管樂團及香港凝樂交響樂團合作演出,並於香港電台第四台舉行音樂會及廣播。龍氏為倫敦聖三一音樂學院及英國皇家音樂學院演奏院士,亦為英國布里斯托大學準博士。
龍氏熱衷於本土音樂及音樂教育研究,其主要研究範疇為澳門本土音樂文化發展及唐氏綜合症兒童之樂器訓練,曾參與撰寫的項目包括《樂‧跡‧區師達神父紀念集》,並擔任由戴定澄教授主持的《澳門本土鋼琴作品研究》項目副主編。
龍氏現任教於香港演藝學院及澳門聖庇護十世音樂學院。
Arièle was Born in France and received her training at the Lyon Conservatoire Supérieur de Musique (National Conservatory of Music, Lyon), where she graduated in Piano Accompaniment and Lyric Coaching under the guidance of Suzy Bossard, and obtained a first prize in Piano with concert pianist Jean Martin, as well as first prizes in Accompaniment and Musical Analysis.
She then worked in Lyon as an accompanist for The National Opera, The Light Opera Company, and The Conservatory of Music, and toured Europe, Russia, and Japan, with the children's choir "La Cigale".
Since settling in Hong Kong , she is been in charge of coaching singers for the Opera & Vocal Department of the Hong Kong Academy of Performing Arts, where she coached 1996 production of Offenbach's comic operetta "La vie Parisienne" under Director Michel Gies from Paris in connection with the annual cultural month "Le French May". In the same year she also conducted the Academy's opera program titled "Scenes of Passion".
She has served as accompanist for numerous musical productions with Hong Kong Singers, including "Fiddler on the Roof", "La Cage aux Folles", and "Oklahoma!", and has become a much sought after accompanist for radio recordings, chamber music, and for coaching of French repertoire.
In 2003 she joined the Music and Drama institute as a specialist coach and accompanist for opera and art song repertoire.
She is the piano principal for City chamber Orchestra of Hong Kong, in charge of coaching singers for programs including singers
French coach for Musica Viva from Professor Lo (Romeo and Juliet, Faust..)
French singing coach for Hong Kong Opera: Les contes d'Hoffmann, Carmen, Werther.
Concert for bass singer Derek Anthony
Concerts with Yuki Ip et Brian Montgommery for the French Chamber of Commerce
Concert for the Italian Chamber of Commerce.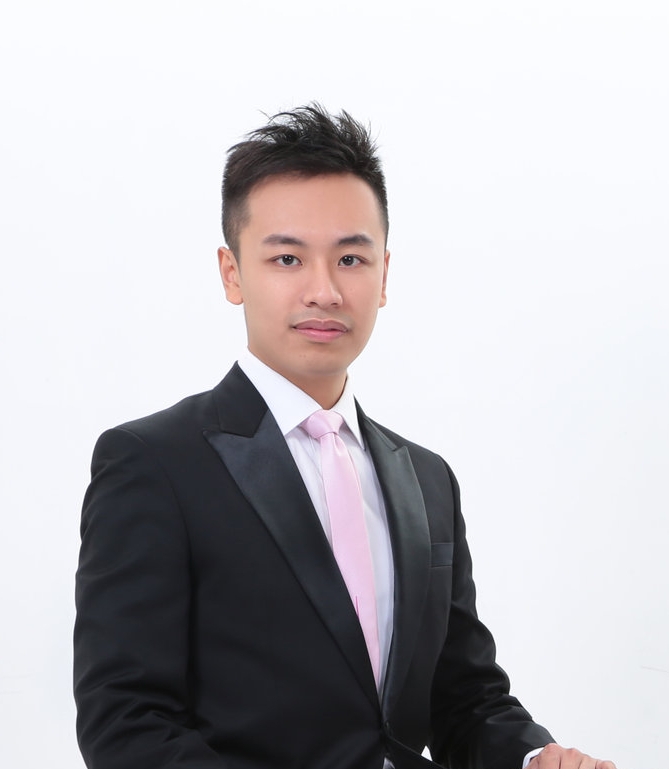 余啟智是位多才多藝的鋼琴家,在不同領域上有傑出的表現。與他合作過的樂團包括:香港巴羅克樂團、倫敦市政廳當代音樂樂團、香港創樂團、香港管樂協會導師樂團。他也活躍於世界各地,並在多個國際音樂節中演奏,包括多倫多夏季音樂節、薩爾斯堡莫扎特大學音樂節、英國廣播公司現代作曲家音樂周,他的演出在英國廣播公司第三台亦有播放。
余氏於香港浸會大學音樂系畢業後,以優異成績於倫敦市政廳音樂學院修畢鋼琴伴奏碩士,師承多位音樂大師,Caroline Palmer、李廷強、Graham Johnson、Julius Drake、Elly Ameling、Gordon Back。余氏亦是2013年Socitiabank獎學金得獎者並於同年擔任多倫多夏季音樂節的學院鋼琴家。
Roderick Yu is pianist who takes up different roles in orchestral, opera, chamber music and vocal piano accompanying.
As an active pianist, he was invited to perform with the Collegium Musicum Hong Kong, Guildhall New Music Ensemble, Hong Kong New Music Ensemble and HKBDA Wind Orchestra. He has also performed in international music festivals in the Netherlands, United Kingdom, Canada, Austria and Hong Kong. His performance included Cecilia Heejeong Kim's My Arirang, How Much I am Missing You (2013), Joyce Tang's Reflections on Arirang (2013), Nigel Clarke's The Flavour of Tears (2013), Luis Serrano Alarcón'sThree Sketches (2014) and Brett Dean's Wolf-Lieder (2006) that has been broadcasted in the BBC Radio 3 in London.
Roderick completed his Master's Degree with Distinction with the support of Leverhulme Trust at the Guildhall School of Music and Drama and Bachelor's Degree at the Hong Kong Baptist University, studied under Caroline Palmer, Graham Johnson, Gordon Back, Pamela Lidiard and Norman Lee. He has received the Scotiabank scholarship to be the Art of Song Fellow during the 2013 Toronto Summer Music Festival, where he received intensive coaching from Elly Ameling, Julius Drake and Michael McMahon. Roderick was trained as a lieder coach by Konrad Jarnot and Christoph Bernerduring the 2014 Internationale Sommerakademie in Universität Mozarteum Salzburg.